Employment at KU Student Housing
KU Student Housing is all about helping students achieve more, dream more, be more. Apply now and join our chant!
About Lawrence
Most KU Student Housing employees work where they live; and Lawrence is a great place to live! We are a progressive city of about 90,000 in northeast Kansas, consistently rated as a Top 10 town for our college life, sports, arts, and live music scene.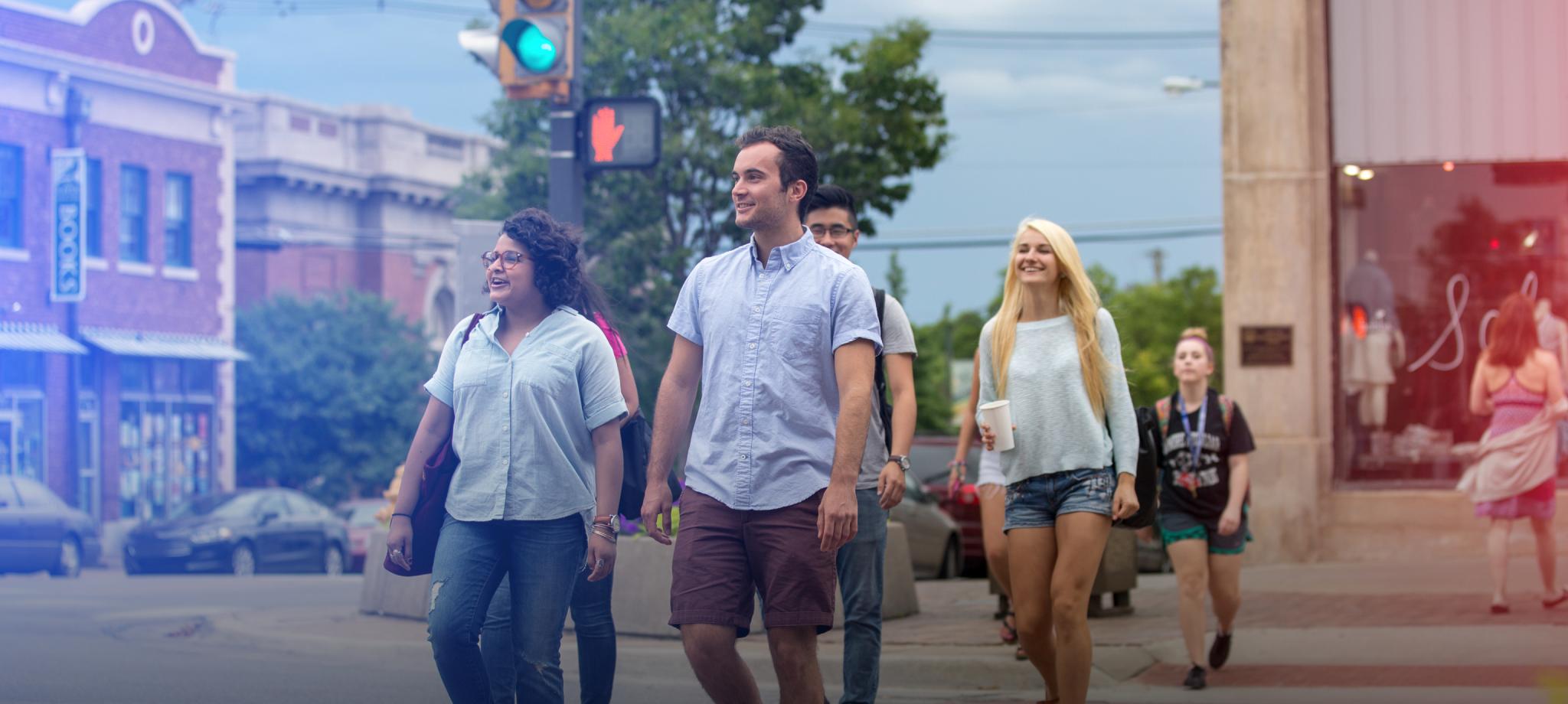 Our Chant Rises
It resonates through campus, invoking our past and pushing KU students toward the future. It rises over stadiums and moves crowds. Watch this video and experience a singular tradition claimed by all Jayhawks — our chant.
Student Housing Mission Statement
We build learning centered communities through individual support and respect.
Our Central Values
We provide essentials – shelter, security, nutrition – and strive for excellence in all we do.
We promote academic success, growth, leadership, and participation in all our communities.
We foster unity and understanding while celebrating the individual.
We offer a variety of innovative and affordable environments through effective management.
Inclusion Statement
We proudly commit to preparing our students and staff to thrive in a global community. We seek to understand and affirm all identities we serve to develop a culture where individuals challenge assumptions and engage in open discourse. Through representative staff and equitable policies we will continue to serve the evolving needs of our diverse communities.
Non-Discrimination Policy
The University of Kansas prohibits discrimination on the basis of race, color, ethnicity, religion, sex, national origin, age, ancestry, disability, status as a veteran, sexual orientation, marital status, parental status, gender identity, gender expression, and genetic information in the University's programs and activities. The following person has been designated to handle inquiries regarding the non-discrimination policies for the Lawrence campus: Director of The Office of Civil Rights and Title IX, civilrights@ku.edu Room 1082, Dole Human Development Center, 1000 Sunnyside Avenue, Lawrence, KS 66045, 785-864-6414, 711 TTY