Welcome to Self Hall
---

About Self
Self Hall is located on the north end of a three-building complex that includes the Daisy Hill Commons and Oswald Hall. This hall is home to the Engineering Learning Community. Its rooms include two- and four-person suites, and private bedrooms with shared bath. This coed hall is single gender by suite and houses 350 residents.
Self is reserved for newly admitted freshman only. Self Hall opened in 2015 and is named for Madison "Al" and Lila Self.
Every floor in Self and Oswald has a community living room and study space. The halls have wireless internet, free laundry, and "print anywhere" stations. Self and Oswald are connected by the Daisy Hill Commons, an academic and service center that serves all Daisy Hill students. It offers a mix of public and private areas with opportunities for group collaboration and study.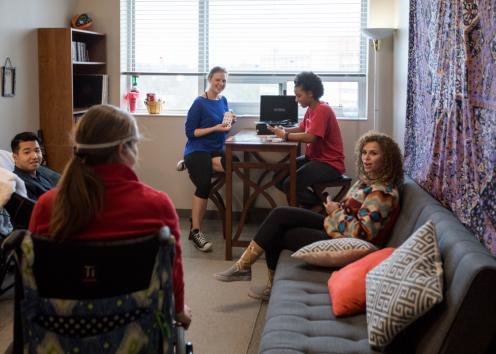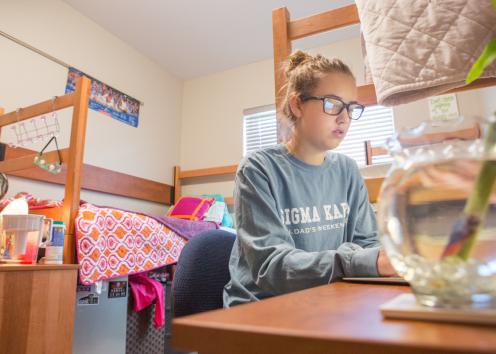 The rooms in Self and Oswald Halls include two- and four-person suites, and private bedroom with shared bath. The beds are lofted, and mattresses are extra long twin (36" x 80"). Rooms also are furnished with window blinds, and a desk (42"W x 24"D x 30"H), desk chair, dresser (30"W x 24"D x 30"H), and closet space for each resident.