Welcome to Templin Hall
---

About Templin
Perched atop Daisy Hill, Templin Hall has a beautiful view of campus, as well as an easy walk straight downhill to the School of Engineering. It is near Mrs. E's Dining Center, the Daisy Hill Commons, and five other residence halls. The hall hosts the University Honors Program community.
Templin offers two- and four-person suites, and two-person rooms with bath. This coed hall is single gender by suite and houses 280 residents. Templin and Lewis residence halls are mirror images. Templin hall opened in 1959 and underwent renovation in 2022.
Templin Hall renovations were completed Fall 2022. In this gallery, you can see a 4-person suite. The living room area features new carpeting and a new cabinet and countertop area with space for a small refrigerator. The bathroom sink area is now open to the living room. The toilet and a new, more spacious shower remain isolated behind an adjacent door.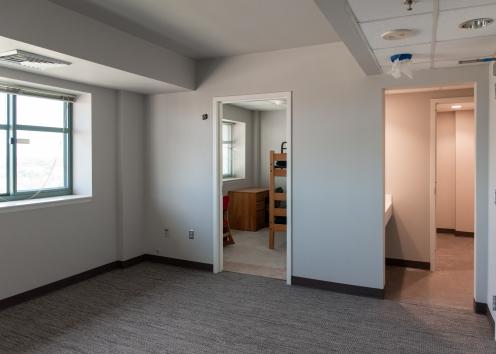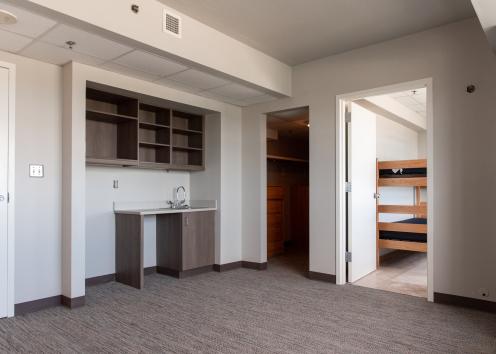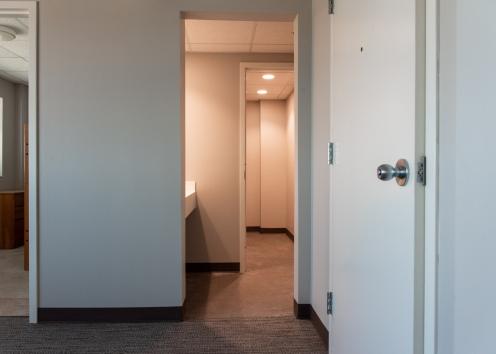 Living Room Furnishings
Templin Hall 2- and 4-person suites are provided with living room furnishings consisting of a couch and 1 and 2 armchairs respectively.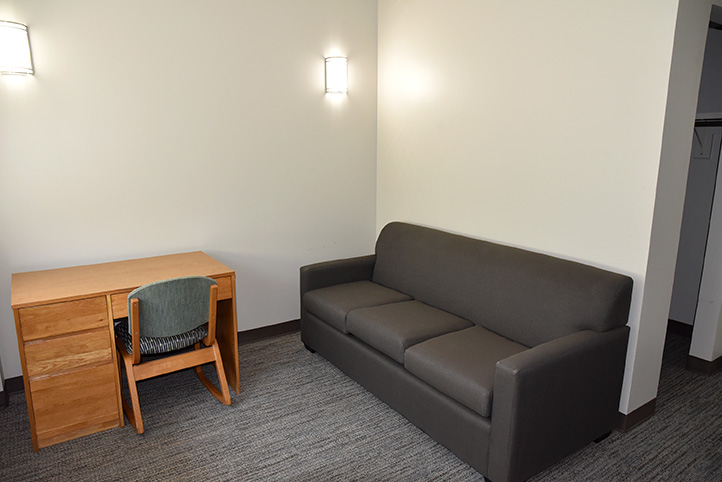 Furnishings in the Templin Hall 2-Person Suite.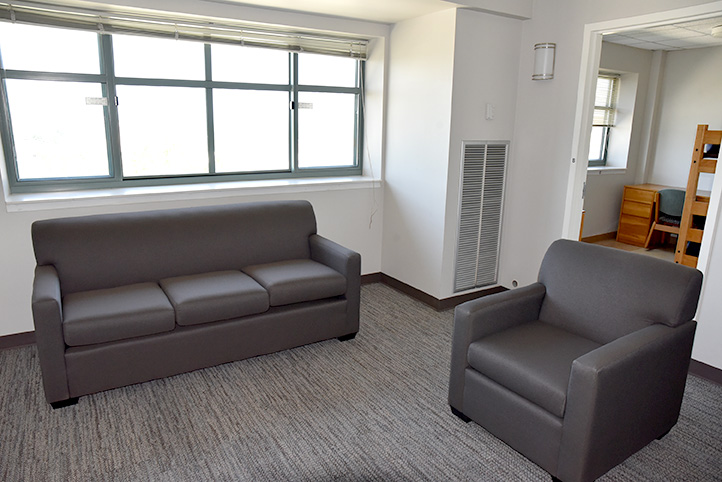 Furnishings in the Templin Hall 4-Person Suite.