Welcome to Lewis Hall
---

About Lewis
Located on Daisy Hill with five other residence halls, Lewis Hall offers two-person rooms with bath, as well as two- and four-person suites. This coed hall is single gender by suite and houses a mix of 280 new and returning residents. It also hosts the Gender Inclusive Housing community. Mrs. E's Dining Center is in Lewis Hall. Lewis opened in 1960 and was renovated in 1999.
**Lewis Hall will be closed throughout the 2024-2025 academic year for renovations.**
Living Room Furnishings
Lewis Hall suites are provided with living room furnishings. This applies to both the Lewis 4-person suite, and the Lewis 2-person suite.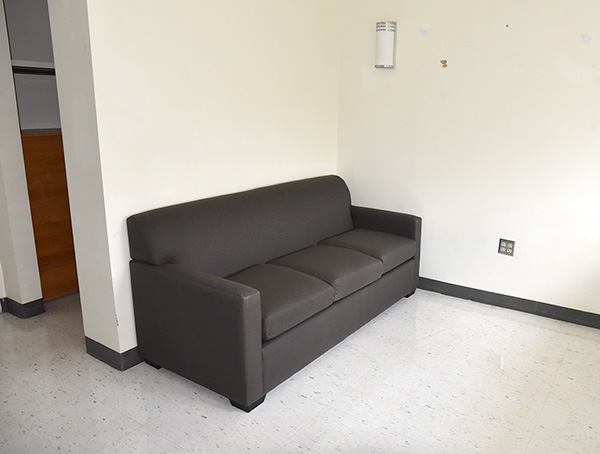 The couch provided in the Lewis Hall 2-person suite.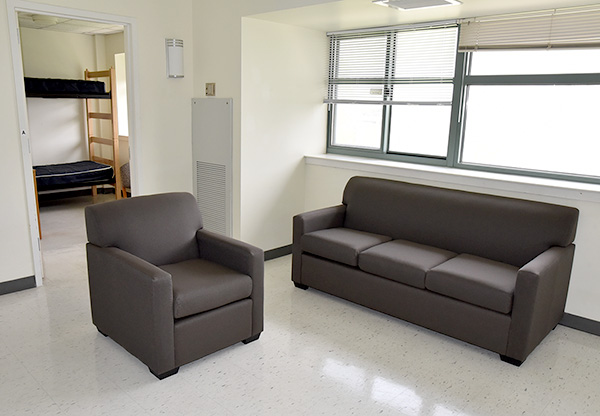 Furnishings provided in a Lewis Hall 4-person suite.