Welcome to Jayhawker Towers
---

About Jayhawker Towers
Nestled on the side of Daisy Hill, Jayhawker Towers are a popular choice for upperclassmen, transfer, and non-traditional students. They offer increased space, privacy, and independence while retaining the advantages of on-campus living such as location, staff, security, programs, and activities. The Towers are located directly across from the Schools of Engineering and Law, as well as the Burge Union and Allen Fieldhouse.
All Jayhawker Towers apartments comprise a living room, kitchen, bathroom and two bedrooms. Apartments are designated as 2-person (each resident has a private bedroom) or 4-person (2 residents share a bedroom). The Towers offer continuous occupancy and summer contracts are available.
Jayhawker Towers kitchens have a stove and refrigerator. Towers A, B and D also have dishwashers. Most of the mattresses in Jayhawker Towers are extra-long twins (36" x 80"). The 2-person apartments in Towers A&D contain full-size beds (54" x 74"). Bedrooms in Jayhawker Towers include window blinds, closet, a bed, and a desk, chair, and dresser space for each resident. The bathroom includes a shower rod, but residents supply their own shower curtain. Living room furniture and queen sized beds, shown in the virtual tours, are available from a rental company.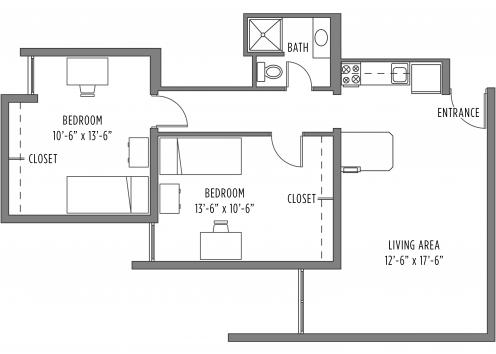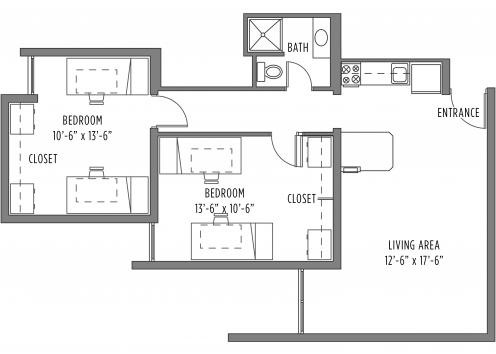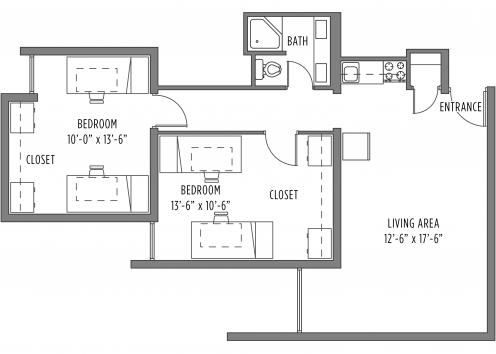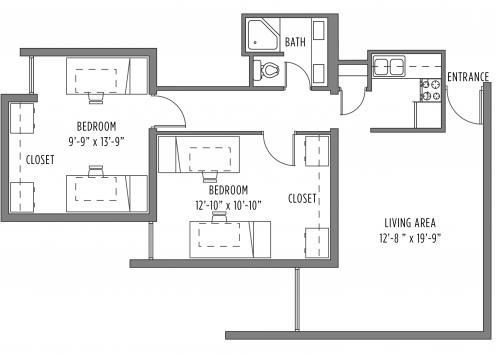 Tower Names
Each of the four Towers is a separate building. They are labeled A, B, C or D, from west to east. See the following map image.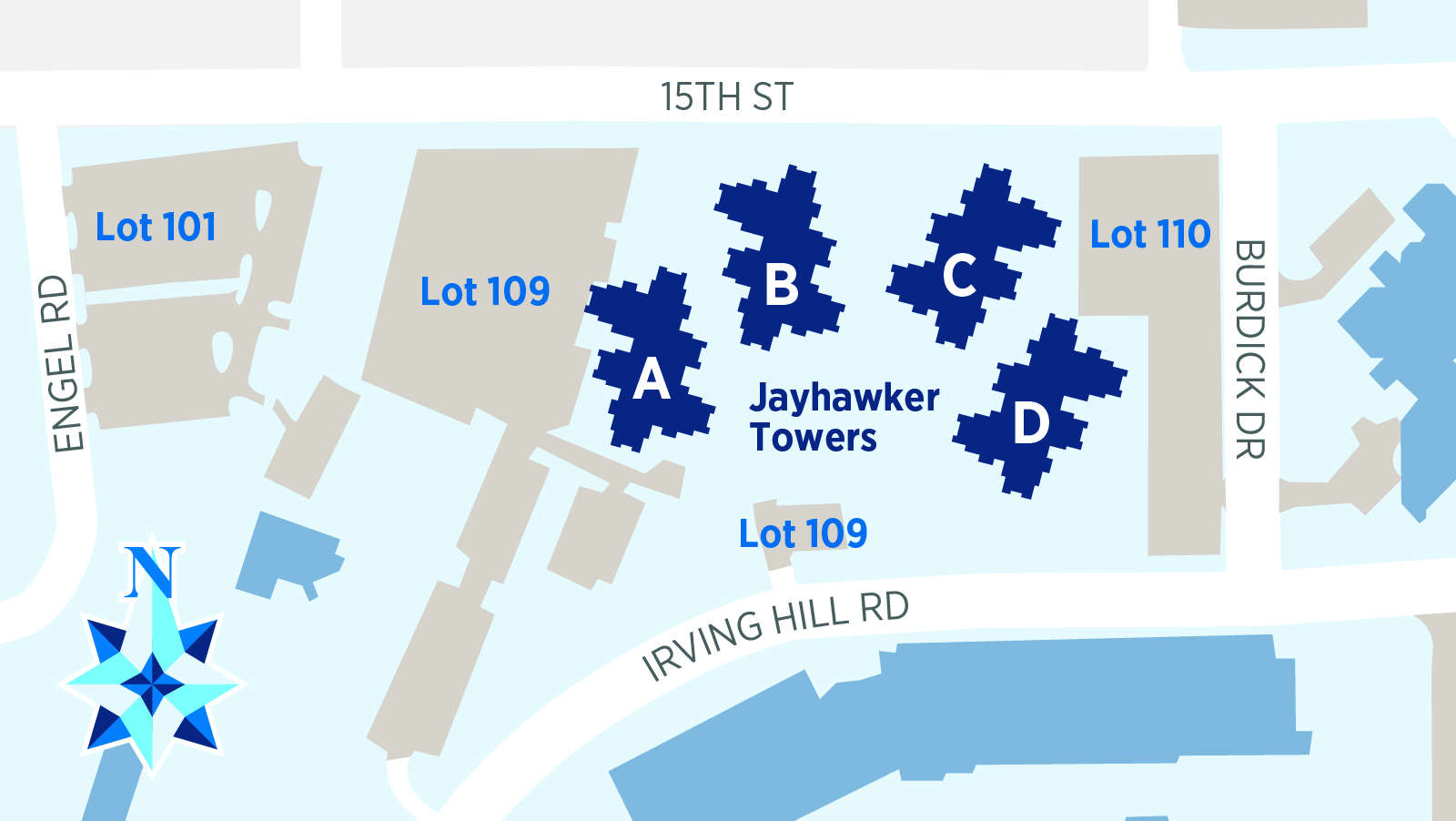 2022–2023 Building Availability
Towers A and D will be available for residents for the 2022–2023 academic year. Apartments in Towers B and C will be unavailable. The front desk and hall office will remain accessible in Tower B.
Jayhawker Towers apartments come with furnished bedrooms and unfurnished living rooms. Living room furniture and queen sized beds, which are shown in the virtual tours, are available from a rental company.
Staff
---
Complex Director — Jayhawker Towers
The Complex Director position for this hall is currently vacant.
If you need to contact the Complex Director please call 785-864-3380 and you will be forwarded to another staff member who can assist you.
---