Welcome to Krehbiel Hall
---

About Krehbiel
Krehbiel Hall is a men's scholarship hall featuring two-person rooms and four-person suites. The hall is within easy walking distance of the Kansas Union and downtown Lawrence. Krehbiel Hall is the newest scholarship hall, opening in 2008. It is home to 50 male residents.
Krehbiel Hall honors the parents of Carl Krehbiel, who graduated Phi Beta Kappa in 1970 from the University of Kansas with a dual degree in Germanic languages and literature and international relations. 
Carl eventually took over the Moundridge Telephone Co., the family business, when his father died.
The Floyd H. and Kathryn Krehbiel Scholarship Hall at KU, which opened in 2008, honors his parents. Carl was an enthusiastic and supportive fan of KU athletics, particularly passionate about KU basketball.
Each floor in Krehbiel Hall offers a study room and lounge, as well as a parlor room with fireplace on the main floor. The building features energy-efficient geothermal heating and cooling. Krehbiel has an antique 1920s Snooker table, a large porch for hanging out, and shares an adjacent basketball court with its twin, Rieger women's scholarship hall. The hall has wireless internet, free laundry, and an academic resource center with computers and study aids.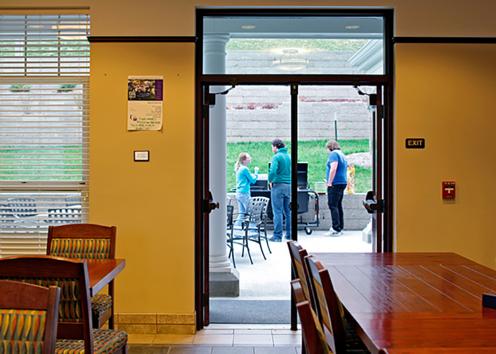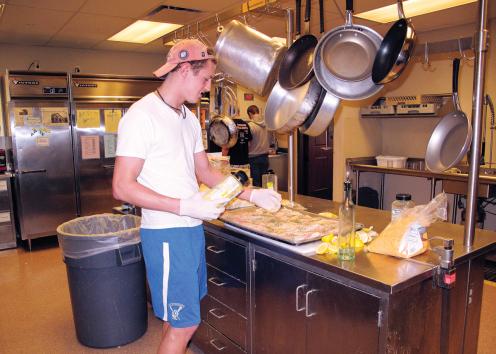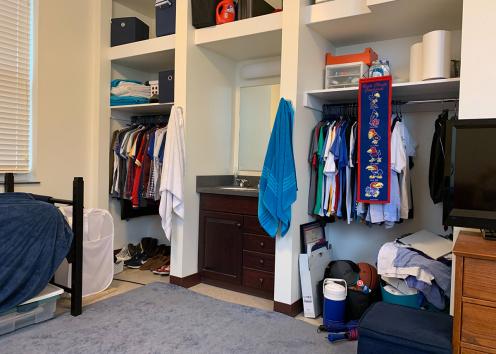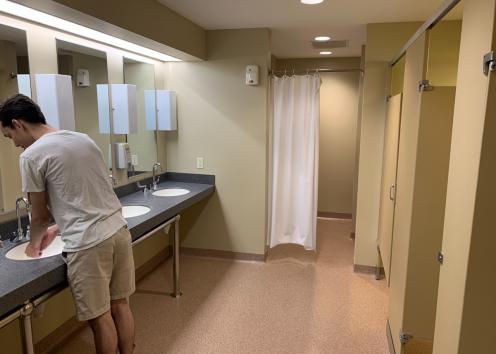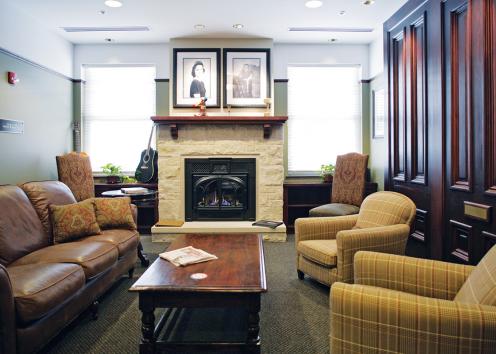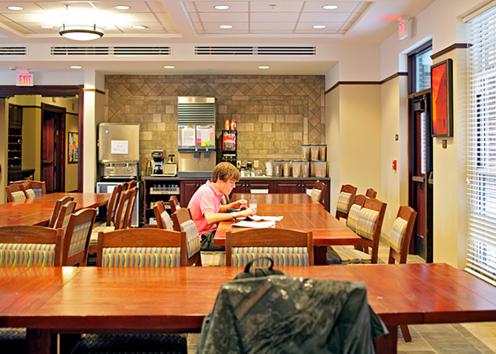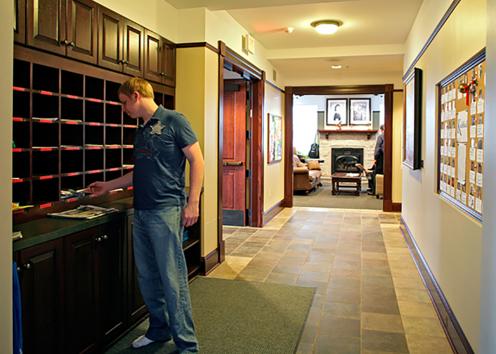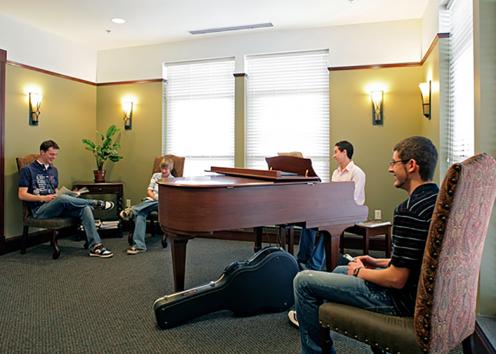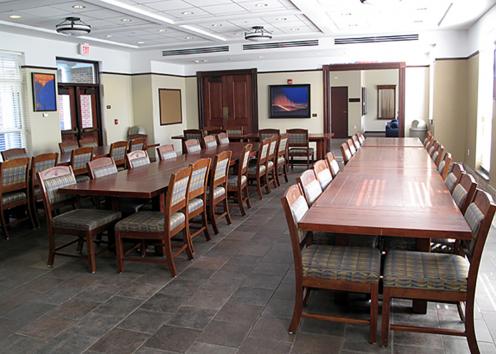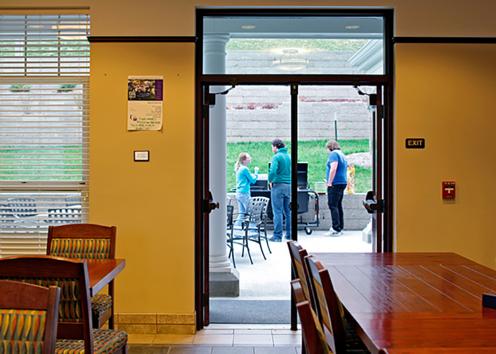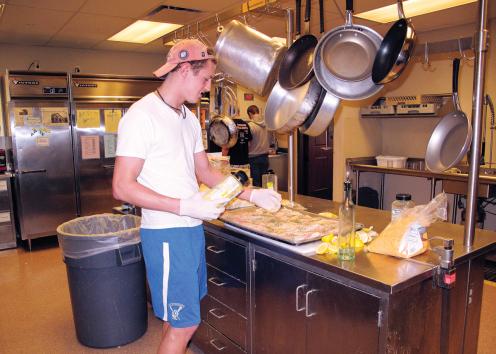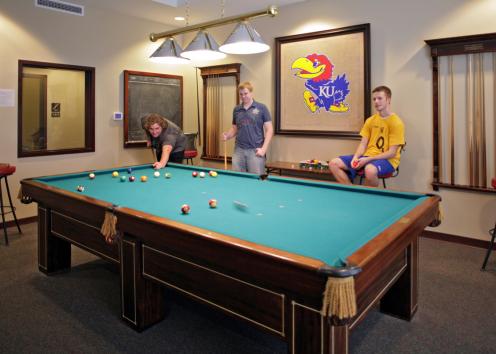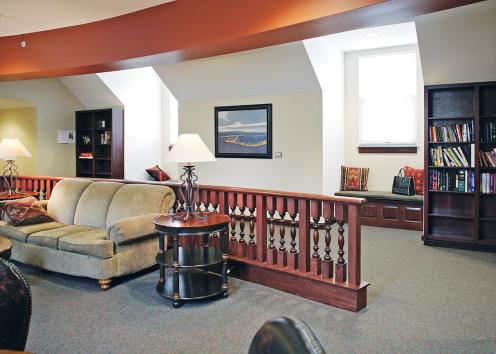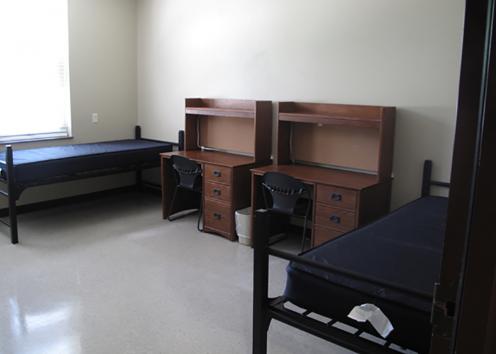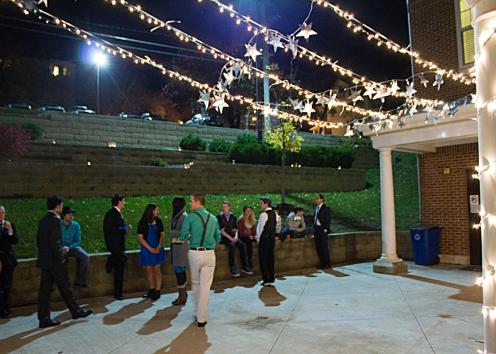 Krehbiel features two-person rooms and four-person suites. The beds have extra long twin mattresses (36" x 80"). Rooms also are furnished with window blinds, and a desk, desk chair, dresser, and closet space for each resident. Two-person rooms have a sink and mirror, and share a small community bath. Four-person suites have their own bathroom.