History
---

Historic Student Communities at KU
KU students have lived in different halls, houses, and co-ops since the university was founded. Listed below are the names of previous communities that existed in and around the campus with links to the KU History website.
Making Do & Getting Through
KU Co-ops, Halls, and Houses 1919-1966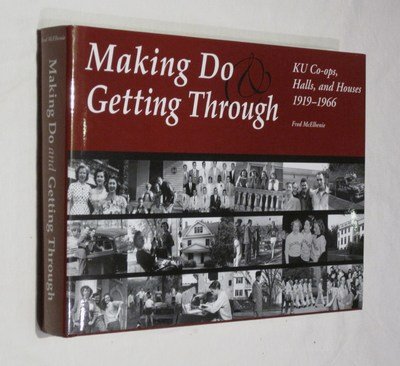 This 400-page book weaves a rich tapestry of the history of KU residences from 1919-1966 using memories, photos, and letters.

The late Fred McElhenie, long-time member of the KU Student Housing staff, gathered details from archives, yearbooks, and personal remembrances.
To order, contact:
KU Bookstore
1301 Jayhawk Blvd
Lawrence, Kansas 66045
(785) 864-4640